Looks like Greta has been doing all right since her last photo op…got a little chub in her cheeks these days…too much strudel? Oh, that's right…they don't have strudel in Sveden…yust dried fish and reindeers…
you ever et a frog?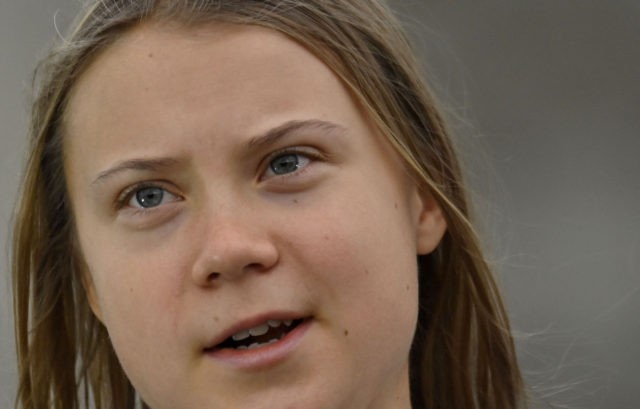 It would appear that poor little Greta, is now 18 and poor big Greta…oh isn't she cute with the chubby cheeks and the bags under her eyes? she lost her braid too..now she is just another annoying, loud mouth, uneducated, adult liberal. She doesn't miss many meals either…but then again, the camera can add a few extra pounds, especially with the proper lens…
https://www.breitbart.com/environment/2021/09/25/radical-greta-thunberg-rips-hypocrisy-of-bidens-build-back-better-agenda-at-climate-change-protest-in-berlin/
Creepy Joe would do better blaming his mommy for what he has inherited..
https://www.breitbart.com/politics/2021/09/24/joe-biden-blames-his-failures-on-what-i-inherited-from-donald-trump/
This just in
a group of 14 Mexican soldiers entered the United States on Saturday morning at the El Paso bridge.
The Mexicans, their guns, and vehicles were returned to Mexico, after getting spoken harshly to. That'll teach 'em.
https://www.breitbart.com/border/2021/09/26/14-mexican-soldiers-detained-by-u-s-cbp-after-incursion-at-border/
If that had been American soldiers, they would have been held for a zillion dollars ransom, if they were allowed to live at all.
I suppose we're lucky that Creepy Joe did not find out..he would have surrendered to Mexico.
A small amount of Acapulco Gold was confiscated. It was determined by American interrogators that the Mexican troops were stoned, and looking for a 7-11 to get munchies.