Since the subject is out there…I mean about pooping in one's pants…
We've all been there, and those who say "oh, not I" are liars.
We've all got our own stories, and hopefully, they're not too recent; but, it do happen.
When I was a wee lad in 4th grade, I was a proud Cub Scout. Yes, I wore my Cub Scout shirt, yellow bandana, and fancy slip tie to school on meeting days; usually Wednesdays.
I recall proudly displaying on my sleeve the "denner" and "assistant denner" stripes..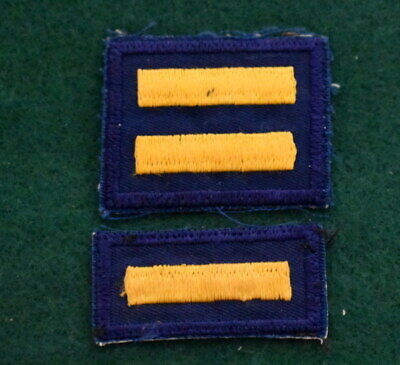 My troop number sewn on the shoulder
and the myriad of other badges available to those who wanted to really work…
Cub Scouts were organized for 4th graders; usually within a school, and headed by a "den mother" who was the mom of a fellow Cub Scout.
After school, we'd head to the den mother's house,  and have our meeting, and of course; refreshments.
We learned to tie knots, and how to hank a rope properly; a useful skill that has come in handy as recently as yesterday.
One particular Wednesday in 1965, for whatever reason, I had neglected to take my daily constitution, had ample opportunity to go at school, but didn't.
The fourth graders had to share a bathroom with those mean old 5th and 6th graders, so I avoided going at all.
By the time school was out, I had to go really bad, but had to get to the meeting by 4:00, and made the trek. By the time I arrived, I had an inch hanging out…nothing like a long bicycle ride to hasten one's bowel activity.
I asked my buddy (former), at whose home it was, if I could use the bathroom, and he said "no". He and I were not friends after that day.
The den mother took us to the park, just a couple blocks away, and we sat under the trees on the grass, and sang songs.
This one stands out
Agonizing? yes..imagine having the bowel movement to surpass all bowel movements at your sphincter, and singing along while holding it in…
I managed to gird up my loins, and keep it in.
After the meeting, I rode my bike home; still in agony holding in what was determined to come out, despite my tightest sphincter factor behavior.
One of the residential streets on which I had to ride upon, was a steep hill. I got off my bike, and pushed it up the hill, ever increasing the force that was at the doorstep..no more relaxing now..it was a constant battle, I stopped occasionally to increase my level of concentration,  as I wearily pushed my excessively heavy Hawthorne bicycle up the hill.

And then it happened.
Bounding out of her house upon recognizing me, was Patty Jenkins; yes, a local white trash girl from my class stopped me to chat, and then: it flowed.
I mean I released the hounds, and they came a runnin' out the back door; both barrels…but there is only one barrel, but it seemed like two.
I felt it run out of my boy's Munsingwear briefs easily,  and into my blue jeans, and down both legs.
I could feel it flow out, and through, and down…it felt so good too…what a relief. Ahhh. What a warm feeling it was.
Patty Jenkins started sniffing the air "do you smell something?"
I could only shake my head, as the last little bit oozed out and down.
"Well, I hafta go" she said cheerfully, and bounded back to her shack.
Not wanting to aggravate a bad situation, I pushed my bike the rest of the way home.
Passersby honked and stopped "hey! Do you need a ride?"
Tempting as it was, but not wanting to stink up their car or worsen the mess in my pants, or worse than that, publicize the humiliation, I politely refused "No thanks! I"m almost home!"
I imagined a trail of poo behind me as I made the journey home.
I remember being hosed off in the front yard, having to pull off my jeans, and hosed them too…
but I didn't care.
It was never mentioned again.
As we get older, that fart that may be a lingering surprise haunts us all now.
Lesson learned: if ya gotta go, go. Mother nature always wins.